Oceania Class Ships
Both of the Oceania Class ships within the fleet were built specifically for Oceania Cruises between 2011 and 2012. Both sister ships, named Marina and Riviera, weigh in at 66,084 tonnes and carry 1238 passengers when at full capacity.
The Oceania category of ships has one of the highest percentage of cabins with private balconies in the entire cruise sector. Of the 625 cabins and suites onboard 580 have private balconies. This is just one of the areas where this excellent class of luxury cruise ship excels.
Although passenger capacity is increased when compared Oceania's Regatta Class vessels, the same service levels are maintained with nearly 800 crew. Consequently, the crew to passenger ratio onboard both Marina and Riviera remains at 1 crew member for every 1.59 passengers.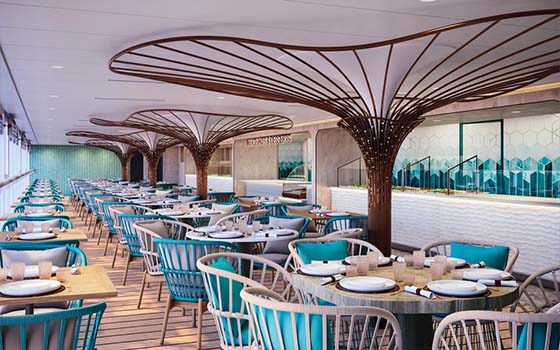 Waves Grill on Oceania Riviera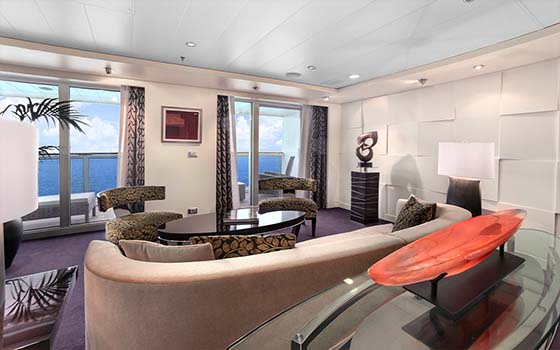 The Oceania Suite on Oceania Riviera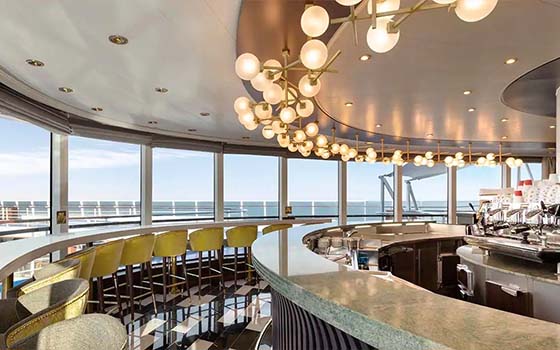 Baristas on Oceania Marina
However, the larger size of the Oceania category of ships actually increased the amount of available space per passenger. This increased to 53.38 tonnes per passenger which represents nearly a 16% increase in space per passenger when compared to the Regatta Class of ships.
Due to their increased size, Marina and Riviera are able to offer a greater number of speciality restaurants. Given Oceania's famed reputation for providing the 'finest cuisine at sea', this will be welcome news to dedicated 'foodies'. Marina and Riviera are the only ships in the Oceania fleet that feature the restaurants Jacques and La Reserve.
Find out more about Marina and Riviera via our dedicated ship pages where each vessel is covered in more detail.